Hansen Distribution Group carries a wide variety of products within the dry good, refrigerated, frozen, and non-food categories. With over 10,000 line items from over 300 manufacturers, our customers have an assortment of products to select from.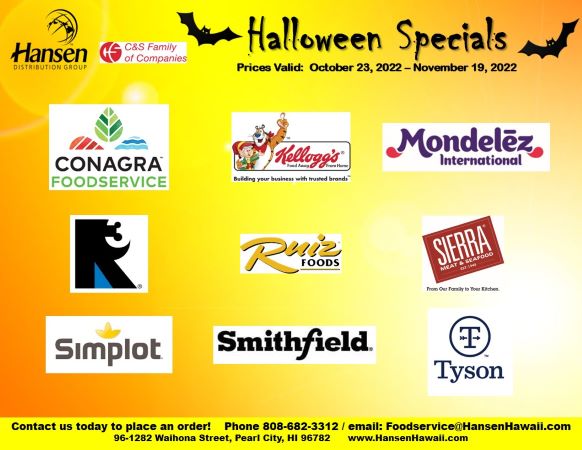 Click the link above to open the Monthly Savings
Market Information
Hansen Distribution Group is a member of Unipro Foodservice, the leading foodservice distribution network in the United States. Please click on the following link to access the latest news in market information, food safety, industry news, and more.

Hawaii Tax Information
The Department of Health website contains valuable information explaining the state of Hawaii's deposit beverage container program, container and bottle taxes, and more.

Hawaii Department of Health
www.hawaii.gov/health/environmental/waste/sw/sw/hi5/index.html.